CHOOSE A REINVESTMENT TO IMPROVE YOUR RETURNS NOW!
1
HERE IS YOUR EQUITY TO REINVEST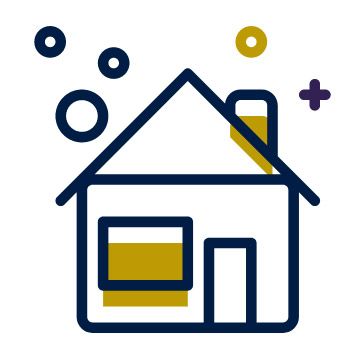 $
Calculated from the previous page
1
REVIEW YOUR OPTIONS TO REINVEST YOUR EQUITY
Click the tabs to review each investment and review returns below
Turn-Key Single Family
Gross Annual Rents of:
$ 0
Based on Average Returns:
8%
Pros:
Professionally managed

Potential appreciation
Cons:
Potential repair costs

Potential tenant issues

Vacancy potential
Consider buying turn-keysingle family real estate that is rented, managed and appreciating! There are firms that offer a way to take advantage of fairly liquid investment properties that you own and they manage.These firms take the effort out of finding undervalued properties, renting and managing the properties, and so most of the guess work is gone. They provide a hands off investment for the investor., although you will still have the basic risks associated with owning real estate.

​​​​​​​​​​​​​​Bottom Line: If you work with a firm that offers product in areas you like, have a comfort level with a third party firm managing your real estate, this is a good way to go.
Delaware Statutory Trust
Gross Annual Rents of:
$ 0
Based on Average Returns:
5.5%
Equity Investment is:
$ 0
Pros:
Professionally managed by large institution (Sponsor)

$25,000 minimum investment

Preset, allocatable debt available - Useful in getting to required replacement property value
Cons:
High entry fees

Illiquid - Sponsor decides when property will be sold

High Fees
The sponsor typically finds, manages and offers shares to investors who need to qualify under SEC rules as accredited investors. The properties are typically in retail centers, drug stores, commercial-type offices and medical complexes. They offer a diverse range of investments. Invest in a commercial property. Own a share or fractional Interest managed by a sponsor often with a Fortune 500 tenant and long term lease in place. Properties are usually multi-family, retail centers, office buildings. These investments provide a commercial investment immediately, reduced involvement in management, a steady return for an investment of as little as $25,000 on up. Typically referred to as tenant in common, these investments are now more regularly held in a Delaware Statutory Trust that issues shares in the trust. The IRS has confirmed these shares qualify as "like kind" 1031 exchange qualifying property.

​​​​​​​Bottom Line: A good way to go if you want long term stable income from a lease with a Fortune 500 company, but cannot afford to purchase the entire building.
Triple Net Lease
Gross Annual Rents of:
$ 0
Based on Average Returns:
7.5%
Equity Investment is:
$ 0
Pros:
Fortune 500 Tenant

Non-recourse loan (No personal liability on loan)

Returns can be improved due to depreciation tax-benefits on larger value assets

Dependable Long Term Income Streams
Cons:
Risk of corporate-tenant bankruptcy

Risk of corporate-tenant not renewing lease
Triple Net Leases (NNN) Real estate investors usually consider triple net properties as a high-quality investment because they are one of the most secure due to the fact that they sell quickly based on tenants who and are highly qualified and credit-worthy. When investing in a Triple Net Lease (NNN), the tenant pays all the ongoing operating expenses, property taxes, utilities, insurance premiums, maintenance, and repairs! Meanwhile, you (the landlord) collect monthly net rental income (after your mortgage payment) the same as with a traditional real estate investment. These leases are normally extended over the long term because financially strong corporate entities (i.e. Wal-Mart, Office Depot, CVS drug stores, Jiffy Lubes, Jack-in-the Box, etc.) guarantee a long term period of 10 to 25 years.

​​​​​​​Bottom Line: A Triple Net Lease is ideal for an investor wanting to avoid management intensive rental property. Instead of selling and then reinvesting…1031 exchange into your new investment and bypass the capital gains tax, which gives you the ability to roll over all of your gain thereby improving your return in a higher grade, stable, triple net investment.
Find Your Own Property
Based on Average Returns:
3-5%*
Equity Investment is:
$ 0
There are lots of properties that qualify for an exchange from 30-year leases to land that is income producing or held for appreciation.*

Some investments can change in nature and you might be able to move into part of your investment one day if your road should take you there. Want a home for retirement? Looking for a future vacation property? Buying a place for kids to use in college? All of this is doable if you follow the timeline and the rules.

Other investments work as well, like multi-family or commercial office space. Lots of things to know from the exchange point of view when you are buying and fixing up your real estate and what to look for when you need consulting or the best way to find and manage your investment.

Let us help you learn how to get the best price for the property you want to sell and save taxes on and redeploy your equity in the right way for your situation.

Set a consultation today to learn how this can work for you!
2
TALK WITH US - WE'LL WALK YOU THROUGH YOUR OPTIONS
Did you know, you could improve your returns
by getting a loan? Schedule a consultation with us
to find out how!
Please set a consultation or connect with vendor to review anticipate estimated profits for your situation or to diversify with multiple property types.
You can leverage and obtain better returns with a loan.
What Can I Buy?
Please select one or more categories and complete the form below. We will put you in touch with a vendor that sells what you are looking for:
​​​​​​​
1031 Exchange Advantage™ is a trade name of 1031 EA, LLC and is not a licensed broker. 1031 EA, LLC does not provide, brokerage, legal or accounting services and is simply a Qualified Intermediary under the IRS code. It therefore is not providing any services other than accommodation services and clients and prospects are advised to confirm all tax, legal, accounting and real estate investment decisions with their professionals such as their accountant or attorney.
SellTaxFree.com
™ is a trade name of 1031 Exchange Advantage®.
​​​​​​​
A 1031 exchange is a method of tax deferral upon the sale of investment real estate. However, the decision to pay or not pay accumulated and/or deferred taxes is up to the taxpayer, who has control over whether transactions are completed tax-
deferred,
or tax-
free
!
If an exchanger should decide to continue exchanging into investment property of same or greater value for life, and never sell investment property
without
utilizing a 1031 exchange, no taxes would be due on any transactions, making them
tax-free
! Even in the event the taxpayer dies, the taxes die with him, again making the transactions
tax-free
!
Because the choice is up to the taxpayer, we like to say taxes in an exchange are deferred, unless you choose to Sell
Tax-Free
!
Copyright
2020​​​​​​​​​​​​​​
© 1031 EA, LLC & Fortune Ccookie Consulting, Ltd. All rights reserved.
Copyright © 1031 EA, LLC, All Rights Reserved